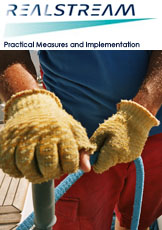 We live a hands-on mentality. We are pleased to support you in reaching your targets.

We spur your strategy (downstream)). We define practical measures and implement them. We promote your message with entertainment and adventure (sportstream), extraordinary events as well as the implementation of business processes (flowstream).
Our creative team of experts organises and realises the measures defined. Our core competencies comprise:

- project management
- event planning and realisation
- music
- graphics & design
- marketing experts
- film production
- IT

In accordance with the adopted strategy we takeover the recruitment of freelancers and the efficient coordination of the necessary steps. All the expertise is coming from one source.
Realisation and implementation of the developed strategies and concepts by

- Integrating them into existing business strategies
- Project management and monitoring
- Organising and controlling the defined marketing measures
We create results, rather than consult.